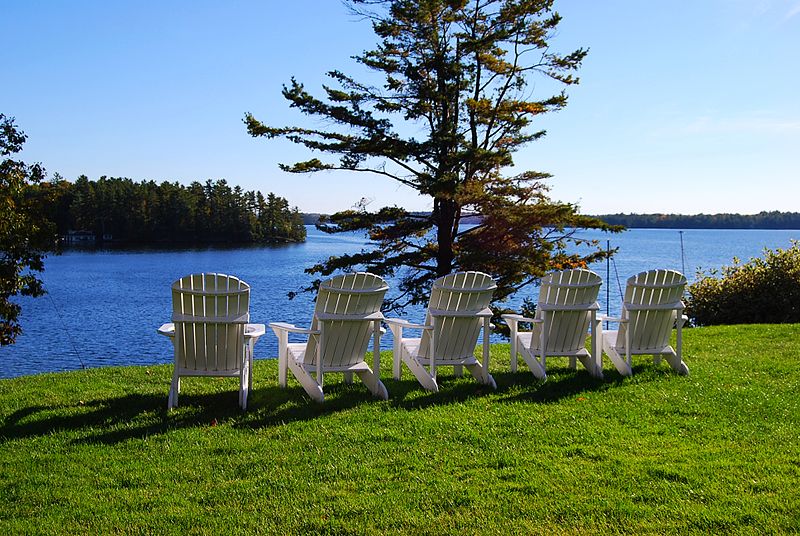 Moving to Maine….Or "What I Left Behind To 'Get A Life'!!
"Work, Work, Work"…It may sound cliche, but that was the reality almost 12 years ago before I decided to leave all the stress, crowds, & hassles behind & move to Maine. 
It took a minor miracle to get everything I was committed to dealt with; but the effort was DEFINTELY worth it….I was finally free to spread out and start living & enjoying my new life. 
So I found an incredibly beautiful, pristine & peaceful piece of property; located on East Grand Lake in northern Maine. It had everything I was looking for…water frontage for swimming, kayaking, canoeing & boating, and a place to be outdoors on a sunny day. Fishing…just steps from my back deck; and as I came to find out during my 1st winter here, snowmobiling; which proved to be a way for me to get out & actually enjoy the winter! This was something I confess I had never experienced before…in the past, winter was just something to get through; and for waiting to see whether the groundhog saw it's shadow, & would let us know whether there would be 6 more weeks of it or not.
Working was now not the drudgery I used to perceive it as, I was fortunate enough to be able to do the type of work I do, from anywhere; (due to the availability of the U.S. Postal Service, UPS & FedEx).  I also found that there were many people that I met, who had made the same decision to make the 'exodus' from elsewhere; as I did.
One major 'selling point', was the availability of property & homes for sale, which were far less in price than you could ever imagine to own on a large lake just about anywhere else.  In northern Maine, you can actually buy a house with a decent amount of acreage OUTRIGHT; for practically the same amount as a down payment for less value other areas of New England.
Sharing is caring:
Dialogue & Discussion